All goods are supplied to stockists and all prices are inclusive of VAT.
Carriage not included.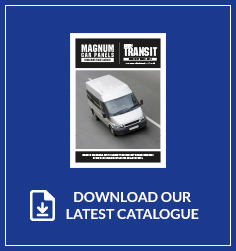 Welcome to Magnum Classic Transit Panels
Magnum Car Panels are an independent UK manufacturer of classic replacement body panels for Transit vans. We manufacture a large range of classic panels for Transit MK1, MK2, MK3, MK4, MK5, 2000 to 2006 and Connect models.
We have been successfully creating exact replica panels for over 44 years. Each part is reproduced from the original panel with exceptional care and attention to detail, contributing to the overall impression, durability and suitability for every restoration or repair project.
With over 75 press tools in production and further planned for this year, we are confident we can supply your requirements for classic Transit panels and parts.

Magnum Classic Car Panels is now on facebook! From Ford, Mini, Mustang and Mercedes, be the first in the know with the latest news and up to date information on new panels in production. The ultimate classic car builders facebook page.
Find us on facebook at www.facebook.com/magnumclassiccarpanels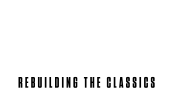 We also manufacture classic car panels for...